Kempty Falls Mussoorie: Introduction
Nature enthusiasts and photographers will like the stunning Kempty Falls, which is encircled by steep rocky cliffs and rich vegetation. Kempty Falls Mussoorie is the most well-known and one of the oldest tourist destinations close to Mussoorie. It is a massive fall with streams swerving before they strike the bottom. 
Every year, thousands of tourists go to the Queen of Hills, or Mussoorie, a well-known hill station that has been a popular tourist destination since colonial times. This tranquil small town served as the summer capital of British India during the colonial era. 
Kempty Falls is one of the many tourist destinations that can be found in Mussoorie. The majestic Himalayas serve as Kempty Falls' backdrop, giving it a captivating and spellbinding appearance. The distance from Mussoorie Mall Road to Kempty Fall is roughly 15 kilometers, and it is conveniently reachable by road. 
In addition to its stunning surroundings, Kempty Falls provides a variety of water sports. The waterfall looks really gorgeous as the water gushes down and divides into five distinct streams. Lower Fall and Upper Fall are Kempty's two main waterfalls. The higher waterfall is quite quiet, but the lower one draws large visitors. 
The waterfall's pond below it is a great place to go swimming. Because the falls are so tall, you can only reach them by steps or cable cars. Additionally, you can lease a picnic shelter and take in the stunning views of the mountains nearby. 
The George Everest House, Gun Hill Point, Lal Tibba Scenic Point, and Shikhar Falls are the best places to visit in Mussoorie near  Kempty Falls. Spring and fall are the greatest seasons to travel this fall. This is the ideal location to spend a lovely day.
History of Kempty Falls Mussoorie
The name Kempty Falls was given by British officer John Mekinan and is derived from the terms "Camp" and "Tea," which stand for "Camp-Tea" (Kempty). British officers frequently had tea parties next to this waterfall. 
While a British commander named John Mekinan, entranced by the natural surroundings, thought it was a suitable location to unwind and enjoy, he is credited with turning the area into a picnic area. 
The water that originates in the southwest of the village of Banglow Ki Kandi and flows northwest eventually falls from a height of 4,500 feet above sea level to create the stunning Kempty Water Falls. From there, the water separates into five sections, falls 40 feet below, and appears to be performing a jumping dance on the rocks as it does so. 
The scene is so astounding and lovely that you really must see it to believe it. Uttarakhand is a historically significant region. It is supported by historical data from the prehistoric and Vedic eras. Sometimes, Uttarakhand is referred to as Dev Bhumi (land of gods). There are various tales of the god coming here in Hindu mythology.
How Can I Get to Kempty Falls Mussoorie?
Kempty Falls Mussoorie is situated on Yamunotri Road, 15 kilometers from Mussoorie Mall Road. From Mussoorie station, it is simple to take a car, cab, or bus to reach Kempty Falls.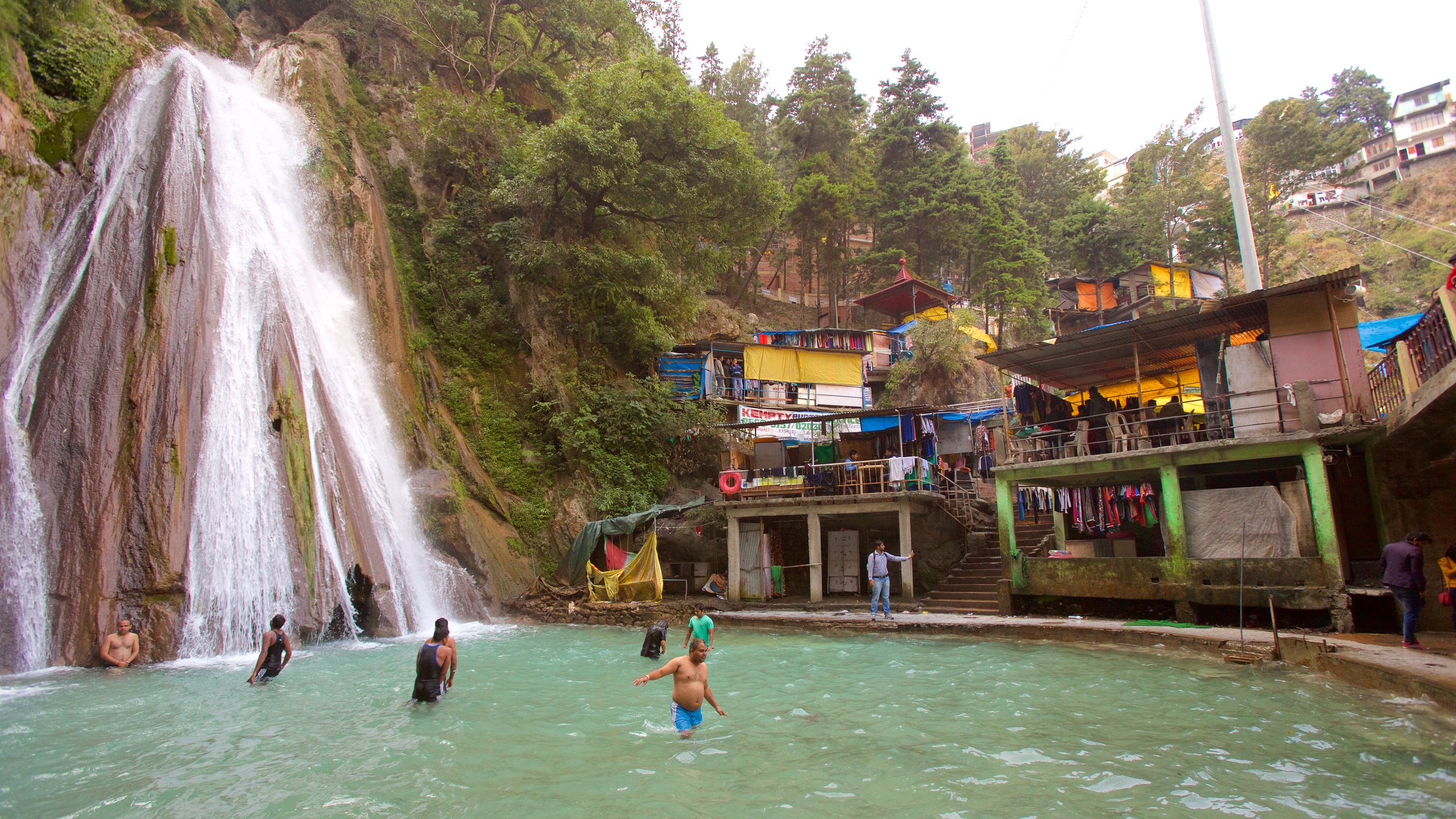 The closest bus stop to Kempty Falls is Picture Palace, which is located 18 kilometers away. Jolly Grant Airport is the closest airport to Kempty Falls, which is 75 km away, while the spectacular site is about 50 kilometers from Dehradun Railway Station. 
How much does it cost to visit Kempty Falls Mussoorie?
There are no entrance fees for Kempty Falls Mussoorie, however, you will be charged for any boating or ropeway rides you take. Depending on the season you're visiting, Kempty Falls may be visited in two days. You will need to pay about 5,000 rupees to travel close and check out the cost of lodging and food. 
The cost of a Kempty Falls ropeway ticket varies according to the season. Off-season admission to the waterfall costs INR 80 for a round-trip ticket. However, during the busiest times, the ticket costs INR 150. The rest of the pleasure, though, is free. At Kempty Falls Mussoorie, parking is ₹40 and lockers are ₹50.
When to Visit Kempty Falls Mussoorie at its Best?
Since the weather is good in the summer, which is between March and June, this is the ideal time to explore Kempty Falls. This is because the weather is pleasant during this time, with temperatures between 13 and 22 degrees Celsius that are suitable for tourism. Additionally, you can engage in water sports. 
These days, it might be rather difficult to reserve hotel rooms in this area. Additionally, their prices decrease at the same time. As a result, you may schedule a vacation to the falls at this time and engage in a variety of outdoor activities. Do not enter the water pool because of the strong water flow during and after the monsoon season. The roads leading to the falls are small and challenging to drive on after dark, so leave before sunset.
Considerations for While In Kempty Falls Mussoorie
Kempty Falls Mussoorie is a lovely place for a picnic during the day, but there are no camping accommodations. There are no security measures in place here at night, so if you want to camp, you must do so at your own risk.

If you plan to visit an amusement park, bring your bathing suit or a spare set of clothes.

Don comfortable clothing and shoes.

Visitors will need to bring their own lunch and snacks because there are no restaurants nearby.

If you plan to visit Kempty Falls in the rainy season, bring an umbrella and a raincoat. They are also available for hire here.

If you have youngsters with you, never leave them unattended.

Always remember to dress warmly and wear comfortable shoes to protect yourself from the sun's damaging ultraviolet radiation. Wear sunglasses if you enjoy watching birds. This trip is the ideal experience of your life.
Things to Do in Kempty Falls Mussoorie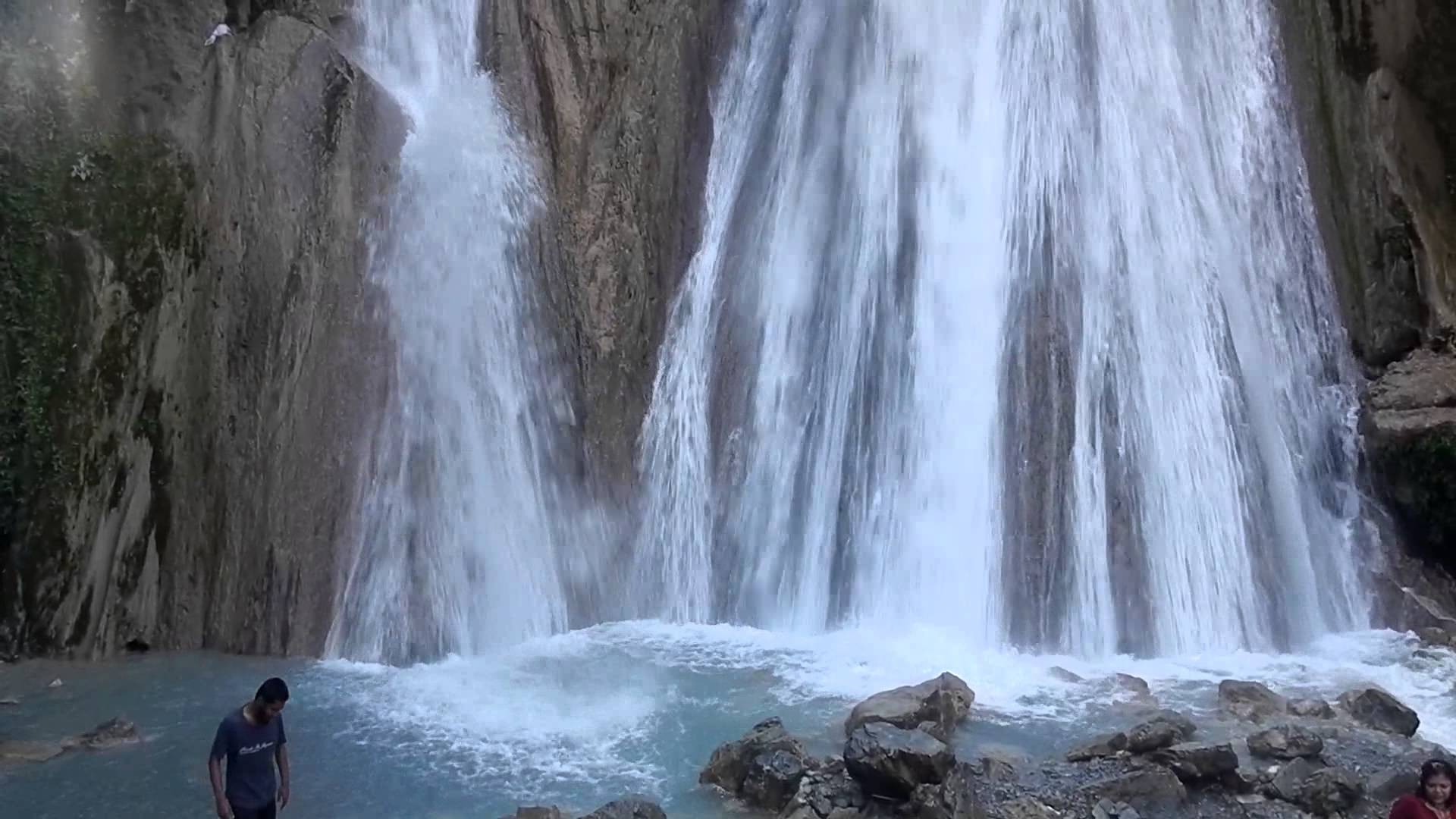 Swim in the pool below or enjoy a refreshing bath under the waterfall for a sensation of relaxation and renewal.

 

A little man-made pond with a boat ride available is located close to the waterfall.

You can also have a picnic, which is something that locals and visitors from nearby areas like to do. Spend the day enjoying yourself with your family and friends by packing a picnic. Additionally, you can get food at the stores close to the falls.

From one fall to the next, you can hike. They are separated by about ten minutes. You'll need to proceed inside further.

The ropeway, which is regarded as the greatest way to see all of Mussoorie, is another option you have.

It will cost you about 80 INR, but the birds-eye view from the trolley is just breathtaking and lovely. 

Nature photographers can use their cameras to record amazing pictures of the waterfall and nearby mountains.
The Kempty Hills Mussoorie is known for its lush forests, clean rivers, and terraced farmland. Along with the scenery, the surrounding flora and animals will keep you engrossed during your journey. For enthusiasts, it is a wonderful chance to take in the wildlife and lush surroundings. Starting directly from Mussoorie, the trek begins. 
You will pass by Malsi Deer Park on the route, where you may take a ropeway ride and take in the park's variety of species. After that, you can either go on or establish a base camp for the night. There are hotels for your nice stay 8 to 10 kilometers ahead. 
You'll eventually reach Jwala Devi if you keep going. Jwala Devi is well known for its breathtaking views of the Himalayan peak, the Yamuna River, and the entire city of Mussoorie. We go 12 miles to get to Bhadraj Temple from Jwala Devi. Before arriving at Kempty Falls, this is the last significant landmark. 
The Bhadraj Temples offer views of the Himalayan peaks, the Shivalik hills, Dakpathar, the Asan barrage, and a flower-filled valley. You should bring a few things with you when hiking to Kempty Falls.
Keep a map on you at all times. Even though the route is the same throughout the walk, always have a map with you to avoid getting lost.

If you enjoy adventure and camping, consider bringing your own sleeping bags because you will have many possibilities to do so.

Pack additional batteries and a power bank for your camera and phone. Once you begin hiking, there aren't many local stores in your path. 

Pack warm clothing because the temperature typically decreases at night.

Despite the fact that lodging is offered. • Drink a lot of water and keep hydrated.

You might bring packaged meals or dried fruits.

Keep painkillers on hand for headaches, joint pain, motion sickness, and nausea.
Calmness and inner serenity are always enhanced by a lovely, serene walk in nature. A similar experience is offered on Camel Back Road in Mussoorie. Due to the existence of a naturally occurring form of rocks fashioned like a camel's hump at the end of the road, this 3 km long route is known as Camel Back Rd. 
It provides a wonderful perspective of the Himalayas while looking down on the Doon Valley. It is also a well-liked location to see the dawn and sunset. The best way to see all that this lovely route has to offer is to take a long stroll along it or come here for a morning jog. Along Camel's Back Road, there is a 180-year-old British cemetery that was the first of its sort in Mussoorie. 
One of the most stunning places in Mussoorie, the Queen of Hills, is the pristine Lake Mist. It is the perfect place to spend relaxing moments with your family and friends because the emerald waters are surrounded on all sides by lush forest terrains. On the route to Kempty Falls, there is Lake Mist Falls. 
The least amount of visitors makes this picturesque lake stand out, allowing you to relax in the peace and quiet of nature. Visitors can enjoy boating with their loved ones or take a stroll by the lake. Bringing a camera is highly advised if you want to capture the breathtaking scenery. 
The Park Estate, commonly known as George Everest's House and Laboratory, was constructed in 1832. These days, camping, picnics, and adventure expeditions are popular at the George Everest House and on George Everest Peak. On a serene Mussoorie hilltop, the House of Sir George Everest, a historical landmark, lies in ruins. 
On one side, the Doon valley and the Aglar river are visible from the famous mansion; on the other, the majestic Himalayan peaks are visible. You go through areas of forest that are home to Deodar, Fir, and Rhododendron trees. It is a hidden gem for birders. From the summit, there are stunning views of snow-covered mountains.
Kempty Falls Mussoorie: FAQs
Is Kempty Falls free?
Yes, Kempty Falls Mussoorie is completely free for everyone. You can enjoy the shower under one of the most beautiful waterfalls in India without paying a single penny from your pocket. But you have to pay for the parking and locker facilities. But don't worry about it. The fee is very nominal for both the parking and locker 50 INR and 40 INR respectively.
Why is Kempty fall famous?
Kempty fall is famous for its natural charm and beauty. Unlike the other waterfalls, it is located in the queen of hills and provides you with a mesmerizing view of natural white milky water streams. Kempty falls is one of the most prominent and popular attractions in the Mussoorie.
Yes, You can take a bath in Kempty Falls for sure. But do remember that the water streams of Kempty Falls are so cold, and you should avoid the bath if you've any signs of cold and flu. Also, don't forget to change your clothes before entering to waterfall.
The white milky waterfall is special about Kempty Falls. The waterfall merges with the pond and you can take a bath in that pond beneath the waterfall. The Kempty Falls is free for everyone and you don't have to pay for entry into the Kempty Falls. You can also enjoy boating near Kempty Falls.
Yes, you can swim in Kempty Falls. The Kempty Falls has major two falls: upper falls, and lower falls. The lower falls have more crowd around it while the upper falls have slightly less crowd. The waterfall cascades down into the pond, where you can swim but it totally depends on the crowd present in the pond. If you're a swimming enthusiast, you can enjoy swimming in the pool located below just Kempty Falls.
No, the Kempty Falls is not artificial. It is natural and developed by a British officer John Makinen.
The south end of the village Banglow ki Kandi is the source of Kempty Falls.
 Bhatta falls is better than Kempty Falls in terms of crowd as it has less crowd. But Kempty Falls is better than Bhatta Falls in term of beauty and height. Bhatta Falls is only 7-8 km away from the Mussoorie, while Kempty Falls is 13-14km away from the Mussoorie.