Antara Dehradun is a peaceful place for senior residents. The place is a dedicated health and wellness center full of hospitality, style, and comfort. Check the details. Graduation, marriage, and parenting are all phases that are celebrated. Similarly, there should be no exception in the case of retirement. But, sometimes, seniorhood is perceived negatively. But, this new phase also means moving into a senior living community for some, where seniors tend to lead a highly dependent and broader life.
Gone are the days when life and lifestyle took a dip post-retirement. Imagine living in a fully furnished luxury senior living residence in a picturesque location where they can access gyms, swimming pools, clubhouses, restaurants, and more. Developed in a pristine location, the apartments are carefully designed for senior-specific needs. Antara's independent living residences for seniors in Dehradun are great properties. 
What Are the Specialities of Antara Dehradun?
Dehradun is extremely popular for its breathtaking beauty, peace, and extremely comfortable weather around the year. Here you can experience splendid nature views too. Antara's Residences for Seniors comes under Dehradun's wellness and tourism zone. This is one of Dehradun's best retirement homes, popular for its connectivity, ideal views, and unparalleled service.
Antara Dehradun Retirement Homes: Lead a Picture-perfect Life On Your Terms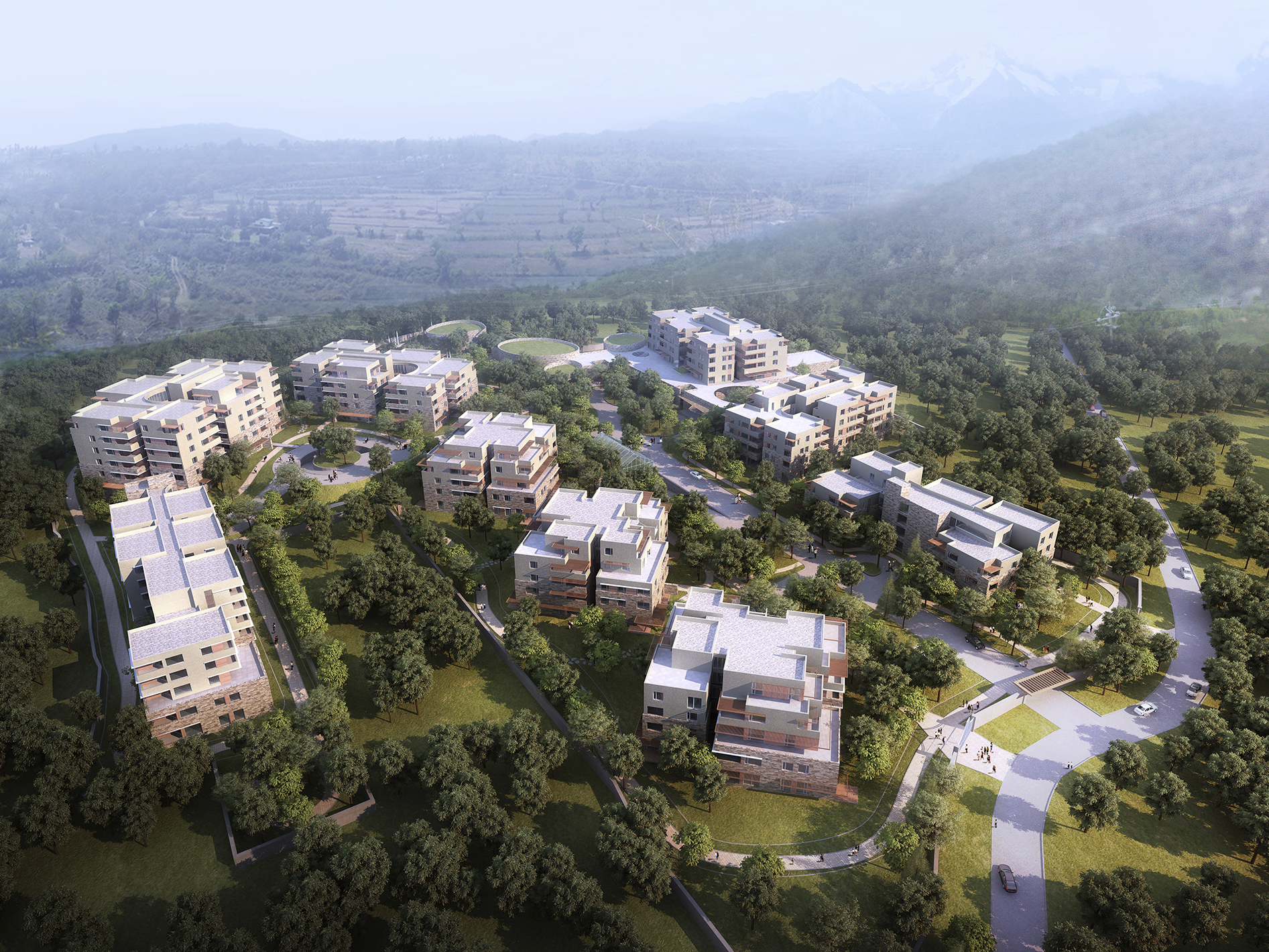 Nestled between the magnificent Himalayas and the Shivalik, Antara Dehradun offers luxurious senior living in a picture-perfect place. Seniors find new motivation after post-retirement when they visit this place. At Antara, the team focuses on independence, holistic well-being, and bringing a quality life to seniors. Keeping in mind residents' emotional, physical, and spiritual needs, Antara offers excellent to ensure a hassle-free living. 
A 50,000 sq. ft. clubhouse

Yoga pavilion, Swimming pool, Badminton and Tennis courts

Gym, Dance, Pilates, and hobby clubs

24/7 security teams backed by CCTV cameras and great security systems

Access to general physicians, nutritionists, dentists, dieticians, geriatrics, and even ophthalmologists for onsite consultations

Nursing consultations,  health checkups, and even 24/7 emergency assistance.
In the list of the countless services that Antara's senior living homes in Dehradun offer, the exclusive living of Antara allows seniors to live stress-free lives. Here, you can even get an anticipatory service package that could cater to all maintenance and service needs of residences. Here, seniors can get a luxurious life; they get care and live independently on their own terms.
One of the other advantages of a retirement home is that it offers a clear sense of community for the residents. For many seniors, it works to deal with great isolation and loneliness. Additionally, most retirement homes offer a variety of social and recreational activities that keep them active and engaged.
When the talk is about choosing the best retirement homes, people often envision a group of elderly residents sitting in an area chatting and doing crafts. But there are many benefits retirement homes offer beyond socializing and time passing. Here are just a few of the benefits living in retirement homes offers.  
Safety and security:  
One of the main concerns for seniors is their safety and security, especially when they live alone. Retirement homes offer 24/7 security; seniors can expect help in an emergency.
Hassle-free maintenance:  
There are other big benefits of living in a retirement home. When someone else cares for the homes, you can relax, watching the views.
Access to amenities: 
Most of the retirement homes have a variety of amenities that residents can enjoy for a comfy living. This list includes swimming pools, fitness centers, game rooms, and even more options. If you want to make your life more enjoyable and stimulating, these amenities can help seniors to be more active. 
Social activities: 
Retirement home offers different social activities for the residents to enjoy and relax. These things allow the residents to fight loneliness and isolation. This is a common problem among the seniors.
Peace of mind: 
Peace of mind matters a lot, and such homes give this benefit to senior citizens. 
Conclusion 
The residences at Antara are designed to provide the residents with the highest levels of comfort, security, and independence. The one- and two-bedroom homes are perfect for those who desire privacy and space, as the staff here is always available to assist with the great activities of daily living. Also, read about the 10 best old age homes in Dehradun in our recent blogs.
Antara offers a variety of amenities and services that promote wellness and socialization, including an onsite restaurant, fitness center, library, and scheduled transportation. Most importantly, the team provides personalized care and attention to each resident. Whether you need extra help with grooming or medications or enjoy having someone to talk to, Antara is here for you.