Crossroads Mall Dehradun: Overview
Crossroads Mall offers Dehradun and the surrounding areas a completely new retail and lifestyle experience. A meeting spot as well as a place to buy and eat can be found at Crossroads Mall Dehradun. The mall offers the most recent styles in apparel, accessories, footwear, personal care, makeup, and food from a wide variety of well-known brands.
Under its magnificent glass roof architecture, the Crossroads Mall's central atrium, which is incredibly distinctive, holds a number of performance art, educational, and cultural activities. The Crossroads Mall, which was opened in January 2013 by Chief Minister Vijay Bahuguna, has quickly become one of the top places for young people to meet up with their friends, chat over coffee, eat, shop, and create memories.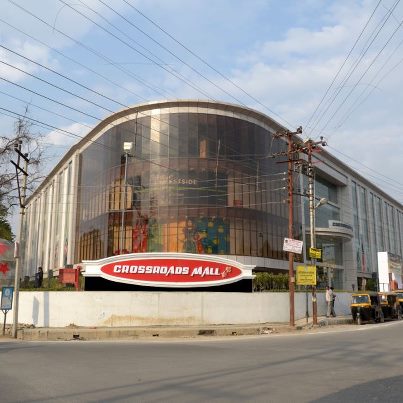 The Crossroads Mall is conveniently located on the charming Old Survey route and is reachable from any section of the city. One of India's hill states with the fastest growth is Uttarakhand. Shopping malls and other commercial projects are being created in response to the rapidly growing demand for goods. This mall comes at number 3rd in our list of malls in Dehradun. The Pacific Mall in Dehradun still tops our list.
Crossroads Mall Dehradun Floor Plan
GROUND FLOOR

Westside, Apple Store, Body Shop, Reliance Footprints, Caterpillar, US Polo Assn, Puma, Adidas, Benetton, Levis, Lee, Wrangler, Mufti, Arrow, Flying Machine, Nature's Essence, Cafe Coffee Day, Chef's Creation patisserie, Hot N Juicy Corn and Dimsums, Gelato Vinto, Guavas Natural ice cream, etc. are all located on the ground floor of Cross Road Mall.

FIRST FLOOR

Meena Bazaar, Madame, Ray Ban Exclusive, Gini n Jony, Multi brand eyewear store, Red Chief Leather Footwear, Gitanjali Jewels, Hype Shoes and Bags, Kamni Sarees, Lolipop kids wear, Cubs kids wear, Comfort Zone Lingerie, Deal Jeans, Looks Gift Shop, Westside and Reliance Footprints.

TOP FLOOR

Jhalak accessories and womenswear boutique, IK Jewels Ltd, Tavern Restro Bar, Food Court, Entertainment Zone, And Proposed Miniplex.

FOOD COURT

Full Full Desi Indian, Pasta and more Italian, China Town Chinese, Chennai Express South Indian, Pinocchio Pizza, Chef's Creations Shakes, Submarines, and Gelato, Mexican at Eat in ₹99.

Entertainment Zone

Haunted House Horror Show, 6D Theatre, Kids games, PS3 games, Air hockey, Billiards, and much more.

Ground Floor Kiosks

Cafe Coffee Day, Chef's Creation patisserie, Hot n Juicy Corn and Dimsums, Gelato Vinto, Guavas Natural ice cream, etc.
Facilities at the Crossroads Mall Dehradun
The Crossroads Mall has impressive architecture and cutting-edge amenities. This fully air-conditioned mall is well-equipped with automatic doors, escalators, and lifts for easy mobility, as well as internet access, an advanced music and announcement system, restrooms, wheelchair accessibility, an audible alarm system, on-site two-tier parking, an ATM, 24-hour security, and a committed staff on hand at all times to help you. 
Best Things to do at Crossroads Mall Dehradun
One of Dehradun's top retail malls and popular gathering spots is Crossroads Mall. You won't be dissatisfied because this mall has a variety of restaurants that will tempt your taste buds as you pass by. You may discover delicious delicacies here at places like Café Coffee Day and ice cream shops like Gelato. If you consider yourself to be a skincare expert or guru.
You'll be glad to know that this mall carries some of the top skincare companies, like Nature's Essence and The Body Shop. The brand stores opened at Crossroads Mall in Dehradun have clothing for everyone, whether you are a college student, a professional, or a fashionista. The Tavern Bar & Restaurant, which is on the top floor of the mall, is a must-visit if you're seeking sophisticated eating options.
Many food aficionados are drawn to dine at the Tavern Bar & Restaurant by the variety of multi-cuisines offered there. If you don't like eating outside, you can get fresh supplies from Fresh n Easy and cook your own meals. The Crossroads Mall's 6D cinema zone also has the newest movie available for viewing. Additionally, the mall has a fun and entertainment area where you can play air hockey and billiards.
Movie Lounge: Crossroads Mall Dehradun
A leading player in the Dehradun cinema halls market since its establishment in 2015, Movie Lounge is located at the Crossroads Mall in Dehradun City. This well-known business serves both locals and visitors from various parts of Dehradun as a one-stop shop.
Everybody enjoys watching movies in multiplexes and cinema halls these days, and when it comes to seeing any new release with excellent sound, crystal clarity, and print, movie lounge meets all requirements. It's also a great place to watch a movie with your family because the multiplex has a welcoming atmosphere that makes it feel like a good place to watch a movie.
The cinema hall got a 4.0 rating for its amenities and offerings. The best feature of this theatre is the premium seating options that are wheelchair accessible.
Hotels in Crossroads Mall Dehradun
The Solitaire Express:

The Solitaire Express, which is situated roughly 1 kilometer from the Crossroads Mall, provides free internet connection and breakfast to its guests. The Crossroads Mall in Dehradun, which is 1 km distant, can be reached from this property. There are a total of 26 air-conditioned rooms accessible for guests, distributed over 4 levels. Among our many options for lodging are Premier Rooms, Executive Suites, and Family Suites.

The amenities in the rooms include a heater, a climate control system, a coffee/tea maker, bottled water, a wardrobe, a wake-up service, and an en-suite bathroom with hot and cold water and toiletries. Two restaurants are available at our hotel in Dehradun: the Terrace Restaurant and the Crystal Multicuisine Restaurant. Every one of our restaurants offers a wide variety of international cuisines to tantalize your taste buds.

The dining establishments provide a classy ambiance and impeccable design to create the ideal mood for you and your loved ones. Additionally, amenities include 24-hour room service, paid airport transfers, laundry, a lift, currency exchange, a facility for power backup, an ironing service, medical assistance, and security are offered.

Sarovar Portico

Dehradun, which is tucked away in the foothills of the Himalayas, radiates peace and tranquility amid mist-covered mountains and lush vegetation. One of the greatest hotels in Dehradun is Sarovar Portico Dehradun, which is situated on Rajpur Road about 12 minutes from Fortis Escorts Hospital. In Dehradun, the hotel offers two upscale room categories, each with a contemporary style and modern conveniences and furnishings.

To keep you at ease and peaceful, these magnificent rooms have soundproof glass panes. The on-site restaurant and coffee shop offer mouthwatering drinks and meals to visitors. Taste North Indian, Chinese, Continental, Italian, and Mexican, Desserts, and Beverages at the Town Table restaurant (1.2 km). Robber's Cave, the Tapkeshwar Temple, and Malsi Deer Park are a few of the well-known tourist attractions in Dehradun.

Hotel Boulevard:

Hotel Boulevard is a 23 well-appointed room boutique business hotel. The hotel's motif is carried throughout the property, including the library-themed lobby. The hotel is proud of its lovely rooftop restaurant. Everyone searches for safe hotels with the best amenities, whether they are traveling for business or a family holiday.

To provide the greatest service to the visitors, some of the upscale locations also feature a spa, kids' area, pool, and other amenities in addition to the standard amenities. You may take advantage of some of the best amenities when you make the correct reservations, like free meals and bed and breakfast.

Lemarq:

Lemarq is a tranquil boutique hotel with a prime location that faces Mussoorie Hills' lush surroundings. The hotel's 36 rooms, which fall under the categories of Deluxe, Premium, and Luxury Rooms, are based on European architecture.

Whether you're visiting the city on business, for fun, or to support our offspring, Lemarq is the ideal address. The opulent restaurants in Dehradun offer their patrons a special eating experience. These restaurants serve fine dining at Ariston Fine Dine and ROOF5- Rooftop Bar & Lounge with views of the Himalayas.
Café Coffee Day at Crossroads Mall Dehradun
The largest network of coffee shops in India is called Café Coffee Day. It is commonly referred to as CCD and is a favorite hangout for people of all ages for sit-downs, talks, brief meetings, get-togethers, and, most importantly, a whole lot of fun over steaming cups of coffee.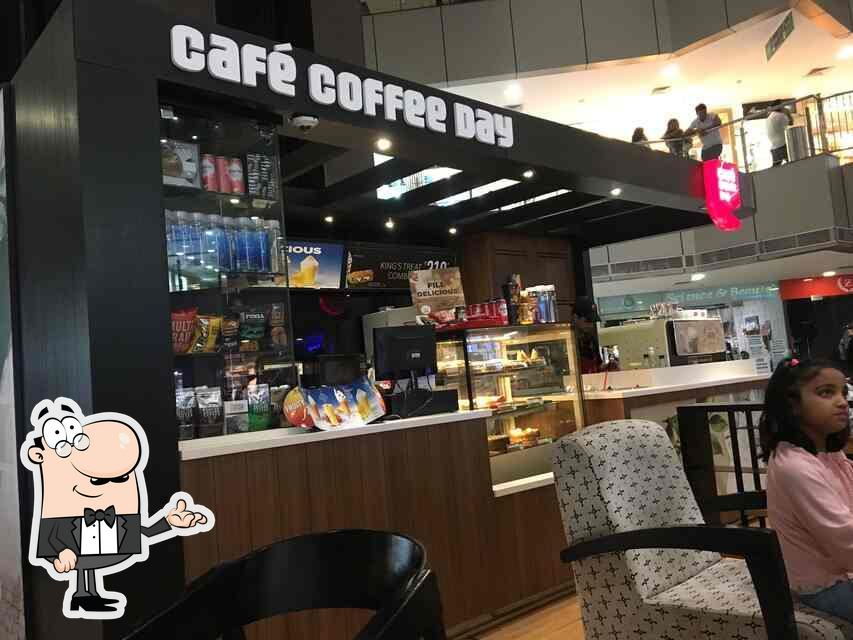 In addition to a broad selection of mouthwatering snacks, sandwiches, buns, pastries, cakes, sundaes, and other sweets, CCD offers top-notch hot and cold coffee brews. This CCD location is located on the first floor of the Cross Road Mall in Dehradun. Because the establishment is modest and rarely busy, you can always find a seat.
How to Reach Crossroads Mall in Dehradun?
On Kandoli's Old Survey Road is where you'll find Dehradun's Crossroads Mall. It is located across from the well-known sights Sunburn Bistro and Nany's Bakery. Using a bus or other form of public transportation, as well as your own vehicle, is a simple way to get here.
Travelers can get here by taking Vikram No. 1 from Astley Hall. Dehradun Railway Station, which is around 4 kilometers from the mall, is the closest railhead. The closest airport for air travel from here is Jolly Grant Airport, which is 30 kilometers away. The Dehradun ISBT bus station is located 9 kilometers from Cross Road Mall.