The expansive city of Dehradun draws a sizable number of tourists each year since it serves as both the capital of Uttarakhand and as a gateway to charming hill towns. Therefore, the city of Dehradun is embellished with opulent hotels and restaurants to meet the wants of these tourists. Here is a list of the 30 best cafes and restaurants in Dehradun.
There are all different types of restaurants, including those that offer fine dining, rooftop dining, live music, family eating, casual dining, vegetarian dining, and non-vegetarian dining, all with impeccable hygiene, first-rate service, and ambiance.
These eateries provide meals from a variety of cultures, including authentic Garhwali, Continental, North Indian, South Indian, Tibetan, Chinese, Italian, Thai, Mexican, and fusion cuisines. For visitors of all ages, Dehradun offers a variety of activities, but one of the best is taking a gastronomic tour. Although cafés are among the best locations due to their adaptability, restaurants, and bars have surely been popular for a long time.
You can come here for a cup of coffee, to catch up with friends, or to work. Cafes are often intimate settings with a wide range of styles and feelings. To experience the flavor of pahadi foods, visit one of these 30 top cafés and eateries in Dehradun.
30 Best Cafes and Restaurants in Dehradun
1. Kalsang AMA Cafe:
One of the most distinctive cafes in Dehradun is Kalsang AMA Cafe. The best Tibetan, Thai, and continental cuisine are served here. In addition to the appealing decor, the experience is enhanced by the relaxing ambiance and welcoming employees. With a blend of Chinese and Korean decor, the environment has a distinctly Tibetan atmosphere. The portions are generous for the price and the meal and drinks are excellent.
2. Orchard Restaurant:
You won't find a restaurant as picturesque as the Orchard every day. It is situated on a mountain cliff, 150 meters below a river that flows. Additionally, it offers genuine Tibetan and Thai cuisines to go with the scenery. Basically, dining here is like listening to your Spotify playlist in the background while staring at your desktop wallpaper.
3. The 3 Pines Cafe:
On the Rajpur-to-Mussoorie route, the 3 Pines Café is situated around 600 meters from the Kishanpur detour. Tourists and locals alike visit this beautiful route. The three majestically tall pine trees that flank the outside of The 3 Pines Café, often known as T3P, inspired the name.
4. Punjab Grill:
Punjab Grill restaurant & bar, a project of Lite Bite Foods Pvt. Ltd., is one of the top-ranked restaurants in the hospitality sector and one of the best restaurants in Dehradun, Uttarakhand. One of the top ten restaurants in Dehradun, it is renowned for delivering excellent Mughlai and North Indian cuisine with the goal of presenting to its patrons the true flavors of cuisines from the North-West frontier. One of Dehradun's top eateries serves only vegetarian fare.
5. Eddie's Patisserie and Cafe: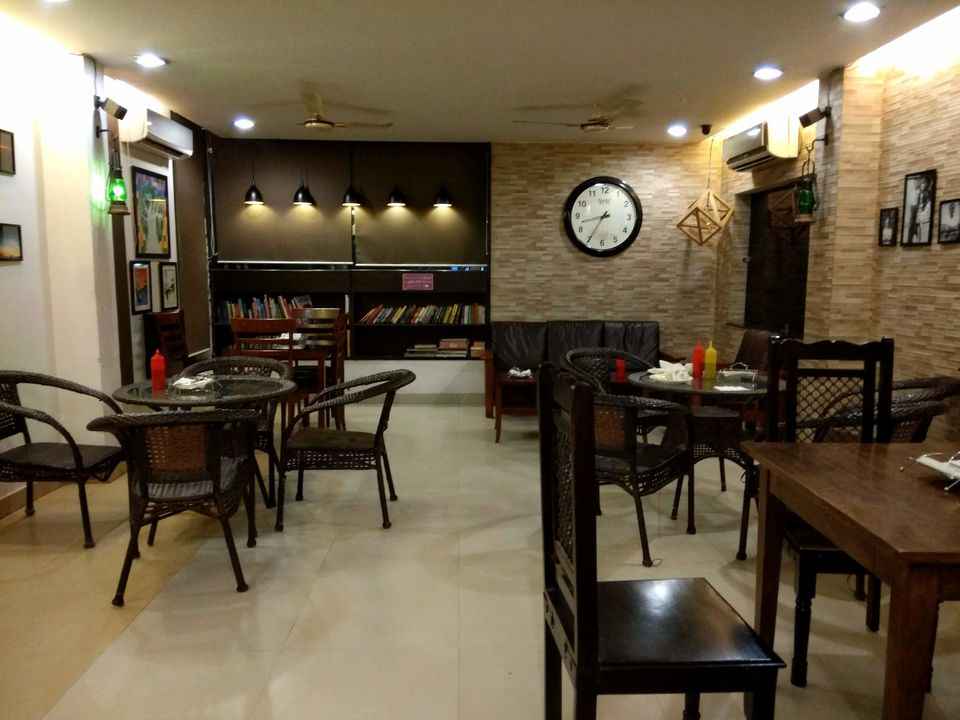 You can visit this cafe if it appears that you are nearby Dak Pathar. At Eddie's, chefs do their best to serve customers delectable cajun chicken, pork burgers, and chicken rolls. Try some tasty mud cakes, lemon pies, and blueberry cheesecakes. When visiting this location, you must order some wonderful bitters.
6. Black Pepper Restaurant: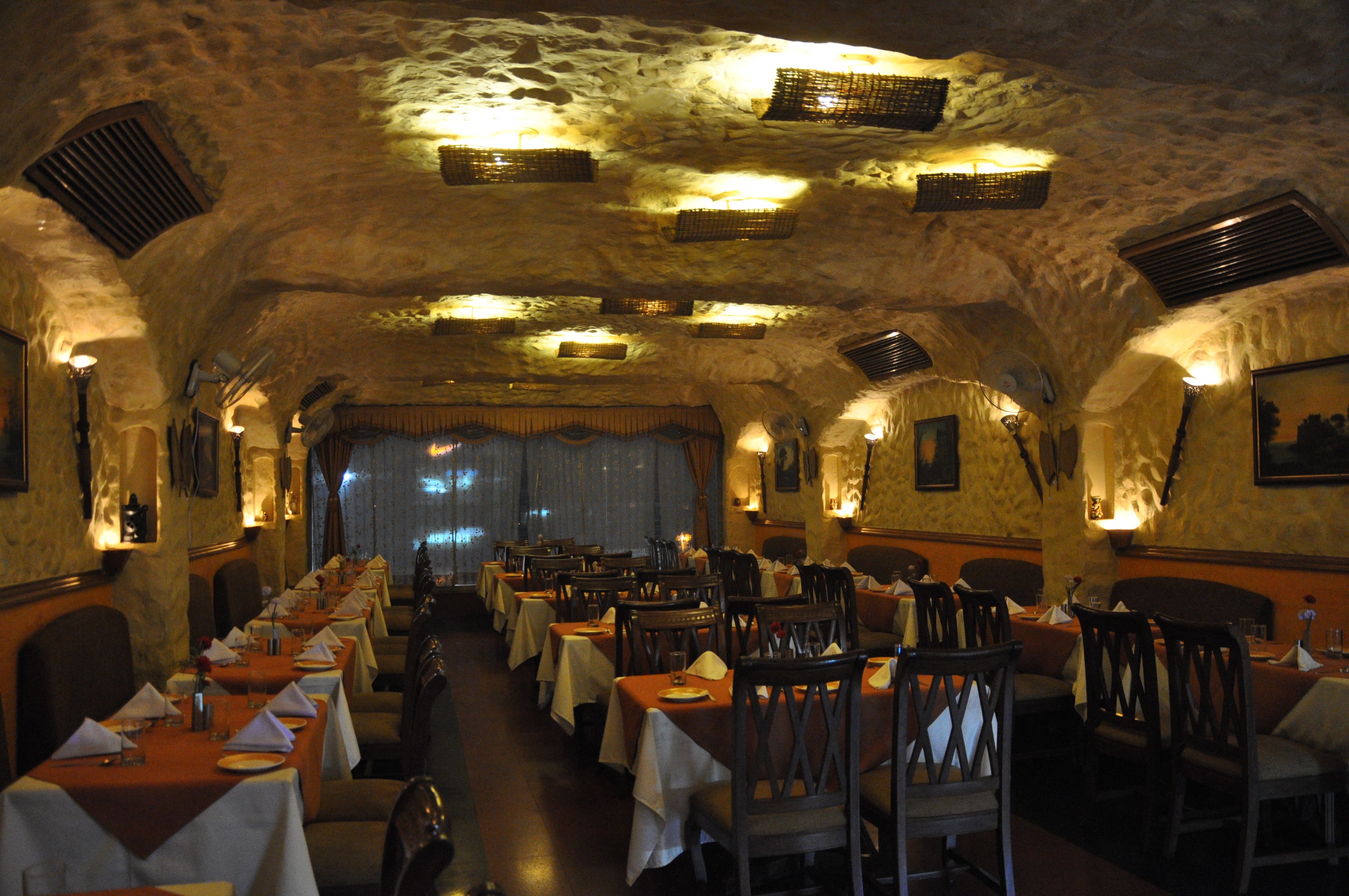 One of the best restaurants in Dehradun is Black Pepper, which specializes in cooking real Indian food. The cuisines at this restaurant include chicken biryani, dal makhani, and butter chicken that has been expertly cooked.
7. Cafe BMG:
The Cafe BMG is the ideal dining establishment in Dehradun for lunch and dinner. In this region, it offers the most affordable eating services. It offers a variety of mouthwatering foods that will make you happy, including Chinese and South Indian cuisine.
8. Muse Restaurant
The renowned family restaurant Muse is located inside the Hotel Inderlok. The main draws are the creative kitchen, top-notch cuisine, gourmet art, and laid-back atmosphere. North Indian, Chinese, and continental cuisines are served by knowledgeable personnel. The dishes Pollo Juicy Lucy and Red Thai Curry are well-liked.
9. Cafe De Piccolo:
Italian cuisine is served at this restaurant. If you're nearby, stop into Cafe De Piccolo for expertly cooked spaghetti, pizza salads, and fish and chips. Banoffee pie, crepes, and chocolate pancakes are delicious. 
 10. Prez Restaurant:
Prez is a well-known family restaurant in Dehradun where you may have a special meal. In a laid-back setting, it provides North Indian, Chinese, and continental cuisine. You would be compelled to sample Mutton Rogan Josh and Butter Chicken.
11. Y Cafe and Restaurant:
The best cafe in Dehradun, Y Café and Restaurant, is located inside the opulent White House Hotel and provides genuine Italian cuisine. The restaurant's attractiveness is enhanced by the antique furniture and traditional décor, while the good food and friendly service draw both residents and visitors. They also include a bookstand, board games, and live music.
 12. Pavilion Restaurant:
Pavilion, one of the hotel president's oldest eateries, is located there. The restaurant's specialty dishes include Kadhai Chicken and Paneer Tikka. Chinese, Continental, and North Indian food are provided by friendly personnel.
 13. Jalapenos:
You can swing by Jalapenos, a Mexican restaurant in the Pacific Hills, for some Mexican cuisine and brunch. They are renowned throughout the city for their unrivaled Mac n' Cheese and pancakes.
 14. Moti Mahal:
The Moti Mahal restaurant, which opened in 1967, is frequently cited as one of Dehradun's top eateries. Rajasthani and North Indian cuisine are offered on the menu. Although a little bit spicy, the dishes are still tasty. The fish curry from Goa is to die for.
 15. First Gear Cafe:
One of the nicest hilltop cafés in Dehradun with nice views is First Gear Café. It offers a view of the Doon Valley and Shiv Mandir and is great for groups of friends as well as couples. Due to the popularity of the two dishes there, they have earned the nicknames "Maggi-point" and "momo-point" and offer a variety of food products.
16. Vatika Restaurant:
In Dehradun, Vatika is a well-known multi-cuisine restaurant. They provide North Indian, continental, Mughlai, and Chinese cuisines at Hotel Madhuban. One of Dehradun's most well-known eateries, this one is a must-try for a memorable supper with the family.
17. Cafe Cibo:
In the middle of lush vegetation, soft music, and wooden furniture, Cafe Cibo offers garden sitting. They offer a superb selection of coffee and undoubtedly have the potential to become Dehradun's top barista spot. The lasagna on the menu is a de facto must-try as they are also renowned for making it.
 18. Flavours Restaurant:
The Flavors is a great dining establishment that offers North Indian, Chinese, and Continental cuisines in a rustic setting with stylish seating. You can have Paneer Pasanda and Chicken Lababdar. 
19. Best Buddy's Resto Cafe:
The Dehradun restaurant Best Buddy's Resto Café specializes in Indian, Continental, Italian, Chinese, and Asian food. It's interesting to see that they also provide meals from the street. They offer arrangements for screening live sports as well as a book area for reading. This cafe offers reasonable costs and is also geared toward students. 
20. The Garage Dine
In- One of Dehradun's most well-liked eateries, The Garage Dine-in is renowned for its inventive approach to cooking even the most traditional Indian meals. This restaurant is the greatest spot to experience the true flavor of fusion cuisine because of its excellent service, comfortable atmosphere, and near proximity to the city center.
21. The Mudcup Cafe:
The Mudcup Cafe in Alaya will wow you with all that is excellent with its luxurious timber interiors. You will adore everything, including the way the cuisine is presented and how it tastes.
 22. Mussoorie Lights Restaurant:
Offering Afghani, Continental, Indian, Italian, and Mexican cuisines in a natural setting of mountains and vegetation, Mussoorie Lights is one of the best open-air restaurants in Dehradun for a distinctive rooftop dining experience. You can have pizza from Espera and chocolate waffles.
23. Valley Retreat:
Café Valley Retreat has a pool that is surrounded by mountains on all four sides and is ideal for intimate lunches or group gatherings by the pool. The setting offers a pleasant atmosphere thanks to the wooden furniture that fits the hut motif, the garden, and the fairy light decorations. Both indoor and outdoor seating is available. It is highly known for its drinks that are worth sipping.
24. The Tavern:
The Tavern is a restaurant and bar situated on the Brentwood Hotels & Resorts site. One of Dehradun's most opulent eateries, it overlooks The Mall road and offers a large bar, live music, a cozy atmosphere, and of course, delectable food.
25. Cafe Turquoise Cottage:
Numerous foodies are drawn to this lovely cafe by its fantastic ambiance, mouthwatering menu, outdoor seating space, and more. In Dehradun, Cafe Turquoise Cottage is another excellent value. So enjoy this lovely cafe with your friends and family.
26. Town Table Restaurant:
Town Table is number one on the list of vegetarian restaurants in Dehradun. North Indian, Chinese, and continental cuisines are all included on the menu. Visitors' favorites include Dahi Ke Sholey and Stuffed Schezwan Mushroom. With friends or family, it's a terrific place to have lunch and dinner.
27. Just Cafe:
Just Café is a lovely hangout area with views of the city. Dehradun now has some nightlife thanks to the cafe's extended hours of operation until 12 AM. They provide a very extensive and budget-friendly menu.
28. Mirabilia Restaurant:
One of the most romantic South Indian restaurants in Dehradun is Mirabilia, which is a part of the opulent IDA Hotel. This elegantly built outdoor restaurant is situated next to a pool and offers a fine dining experience.
29. La Sunny Side:
After a long day of market hopping, La Sunny Side, located in a little area of Dhak Patti in Dehradun, is the ideal retreat. Try the delicious Oreo Shake and Cheese Garlic Bread with White Sauce Pasta; you'll be begging for more. Tiramisu comes out as the greatest option among the desserts.
30. Pacific Blue Restaurant:
On Rajpur Road, there is a well-known restaurant and bar called Pacific Blue. It has a dark atmosphere that is all around lighted by blue LEDs. It is one of Dehradun's greatest restaurants for those on a tight budget, serving delectable Chinese and North Indian fare in a luxurious setting that is unmatched.