Mussoorie: An Introduction
Mussoorie is more than simply a location; it's a lovely hill town where you may get away from it all. Tall oak and pine trees' shade evokes priceless memories of places where the breeze alters the colors of things. Many people are charmed by this hill station's breathtaking beauty and believe that the finest things to do here are photography and exploration. But do you know what are the best outdoor activities to do in Mussoorie? Or are you looking to visit the best places to visit in Mussoorie? In this article, we'll cover it for you.
The hillock, known as the "Queen of hills," has extraordinary natural beauty and is well worth a visit. This hill station is the perfect destination for everyone, offering a variety of heart-pumping adventures and climbing up the gorgeous highlands. This upland, which is about 2,000 meters above sea level, contrasts picturesque views with thick pine forests. This location has a wide range of captivating adventures that are just right to sate your appetite for entertainment, whether you're traveling alone or with a group of friends. This location shows an amazing fusion of tranquil surroundings and peacefulness, drawing travelers from all over the world.
You may embrace the beauty of the area here in addition to merely exploring the adventurous side, and you'll be entertained the entire time with attractions like Mussoorie Lake, Gun Hill Point, Mall Road, Kempty Falls, Bhatta Falls, and countless others. In Mussoorie and the surrounding areas like Buranskhanda, there is a tonne of things to do. The adventure zone at Buranskhanda is well known.
Best Outdoor Activities to do in Mussoorie
In Mussoorie, mountain riding, camping, trekking, and nature walks are the most popular pastimes. The Himalayan Adventure Institute arranges treks as well as other activities in Mussoorie, such as rock climbing, nature camping, river crossing, etc. Adventure activities abound in Mussoorie, each of which promises breathtaking encounters. Make your trip to the hills unforgettable by participating in these thrilling activities.
Like every other hill town, Mussoorie provides a variety of activities, with trekking being one of the greatest. The most sought-after adventure for thrill-seekers in Mussoorie is trekking. The Bhadraj Temple Trek, the Nag Tibba Summit Trek, the Har ki Dun Trek, the Dodikal Trek, and other treks may all be completed at Mussoorie.
While you love hiking on many trails, tourists increasingly prefer to go sightseeing and explore the hill town. Mussoorie's pathways are mostly surrounded by lush Deodar and Oak forests. The Hathipaon Trail, Naag Tibba Summit, Benog Hill Trek, Lal Tibba, Kaflani Day Hike, and Jharipani Waterfall Trek are the top trekking routes in Mussoorie, and without any doubt certainly are the best outdoor activities to do in Mussoorie in 2022.
Trekking Places Near Mussoorie
Hathipao Trek Mussoorie:

A lovely short hike along a less-traveled path through the lovely Park Estate and toward Mussoorie's famed Everest Peak. You will experience the forest on the Hathipaon trek as you encounter a variety of plants and creatures. It is the ideal short climb for pure rejuvenation because it is a magnificent mountain with plenty of foliage on all sides, hundreds of colorful prayer flags on the summit, and plenty of cool breezes.Aside from seeing birds, the Happy Valley trek will allow you to do so. There are a few camping areas in Hathipaon where you can unwind for a while before returning. Hathipao Trek should be your priority for checking out the best outdoor activities to do in Mussoorie in 2022.

Pari Tibba Ridge Trek Mussoorie:

On the eastern borders of Mussoorie in Uttarakhand, there is a magnificent and challenging ridge walk called the Pari Tibba trek. The Hill of the Fairies is another name for the Pari Tibba Ridge. The Mussoorie journey starts close to Woodstock School, and it is a delight for nature enthusiasts since it gives something special to hikers or tourists each time.

In April, hikers can see the lovely purple leaves of oaks that are in bloom. You get a front-row ticket to the breathtaking Mussoorie winter line starting in October. A distinct, lingering strip of gold, crimson, and purple light that runs the length of the Doon Valley, from the Ganga to the Yamuna, ignites the horizon as the sun sets. One of Mussoorie's top spots for day walks is Pari Tibba.

Benog Tibba Nature Trail Mussoorie:

A brief day trip in Mussoorie Wildlife Sanctuary, Benog, is called the Benog Tibba Trek. The 1993-founded sanctuary is where you can find Mountain Quails, which are almost extinct. The Cloud End Forest Resort is where the trek begins. You are in the wilds from the very beginning. This walk is ideal for novices because it takes place through verdant, green forests and features entrancing bird sounds.You won't feel the sun for a considerable amount of time due to the extensive tree cover. People who enjoy exploration, photography, trekking, and private time in nature should visit Benog Hill. Benog Mountain Sanctuary's hiking trails are home to a variety of plants and animals, and the journey there is bordered by forests and includes great places for camping and picnics.
Rock Climbing in Mussoorie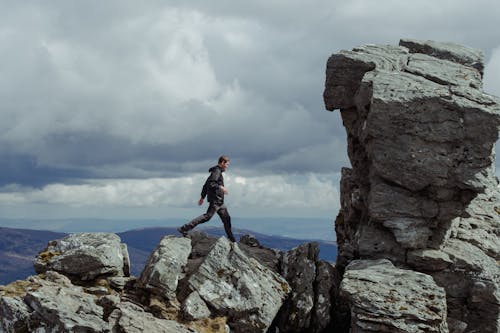 Another fascinating and incredible activity you may take part in Mussoorie is rock climbing. This journey is put out by numerous groups. Although every safety measure is taken to ensure that visitors have a trouble-free ascent to the top, climbing the rock does demand some physical power. The length of climbing routes typically ranges between 82 and 164 feet. To make it easier for them to ascend the rocks, the tourists are securely fastened with a thick rope. People refer rock climbing as one of the best outdoor activities to do in Mussoorie.
Rock climbing enthusiasts are known to consider Mussoorie to have the highest concentration of natural rocks. These rocks are naturally occurring, thus they have a rough surface and many kinds of curves. Be mindful of the curves and uneven surfaces while ascending. You may be confident that you will climb up and down the rocks while wearing a harness and safety wires, all in accordance with the pros' instructions. It is regarded as one of the best pursuits that are best for boosting self-assurance. It ensures cardiovascular endurance while promoting muscle growth. 
One of the fascinating activities in Mussoorie is the Skywalk, which is available to the general public for the first time in history. It is an event planned by Snow Adventure Zone for youthful adventurers. It is genuinely nerve-wracking to walk across a 360-foot wire that is suspended 120 feet above the earth. Once you let go of your fear, you will experience some of the best moments of your life while participating in this activity.
With both of your hands held out into your hair, you will traverse a wire at a specific height—typically 120 feet. If you manage to climb it correctly, you will have a panoramic view of the mountains and the beautiful vegetation that covers the entire city. If you manage to avoid falling, you will have access to sufficient safety measures to prevent you from doing so. One of Mussoorie's best adventure sports to try is this one. In order to experience the adrenaline-pumping Sky Walk activity when you are planning your trip to Mussoorie, go to the Mussoorie Adventure Park.
Valley Crossing in Mussoorie
Valley-crossing Adventure at Dhanaulti and Mussoorie. A tough guy sport involves using a pulley to cross an 80-foot-high valley while pulling your own hand. You must use your hands to pull the rope as a commando to cross a 240-foot-long and 80-foot-deep ravine after being tethered and fastened to a rope with a pulley. You will traverse the valley more quickly the harder you pull on the rope.
Zip Line Mussoorie (Activities to do in Mussoorie)
The well-known thrill-seeking adventure activity is the zip line. Flying fox is another name for the Zipline, and you shouldn't miss this to add to your activities to do in Mussoorie. With this zipline adventure, experience gravity at its highest speed. This adventurous sport is made so that someone can soar like a hawk in a safe saddle. Take in the gravity as you cross the valley at full speed and enjoy the excitement of the air currents. The excitement of the journey will be spectacular and fantastic.
With the aid of a pulley at the higher end, you are strapped on a wire rope and forced to slide down a 330-foot vertical at a speed of 50 km/h. You must have guts even when the trainers have supplied you with prior protection and safety. This sport is practiced by numerous groups. You can decide which option is best for you. In Mussoorie, Uttarakhand, it is also a highly well-known or well-liked adventure sport, and most visitors choose it since it is thrilling.
One of the best places in India to go paragliding is Mussoorie. Most paragliding providers in Mussoorie provide joyrides on a two-seater glider driven by qualified pilots with more than 3000 hours of flight time. The simplest unusual activity in Mussoorie is unquestionably this. One is never too young or elderly for it, and neither prior training nor experience is required. You will get a wonderful opportunity to admire the Mussoorie lakes' beauty from a great height if you paraglide above them.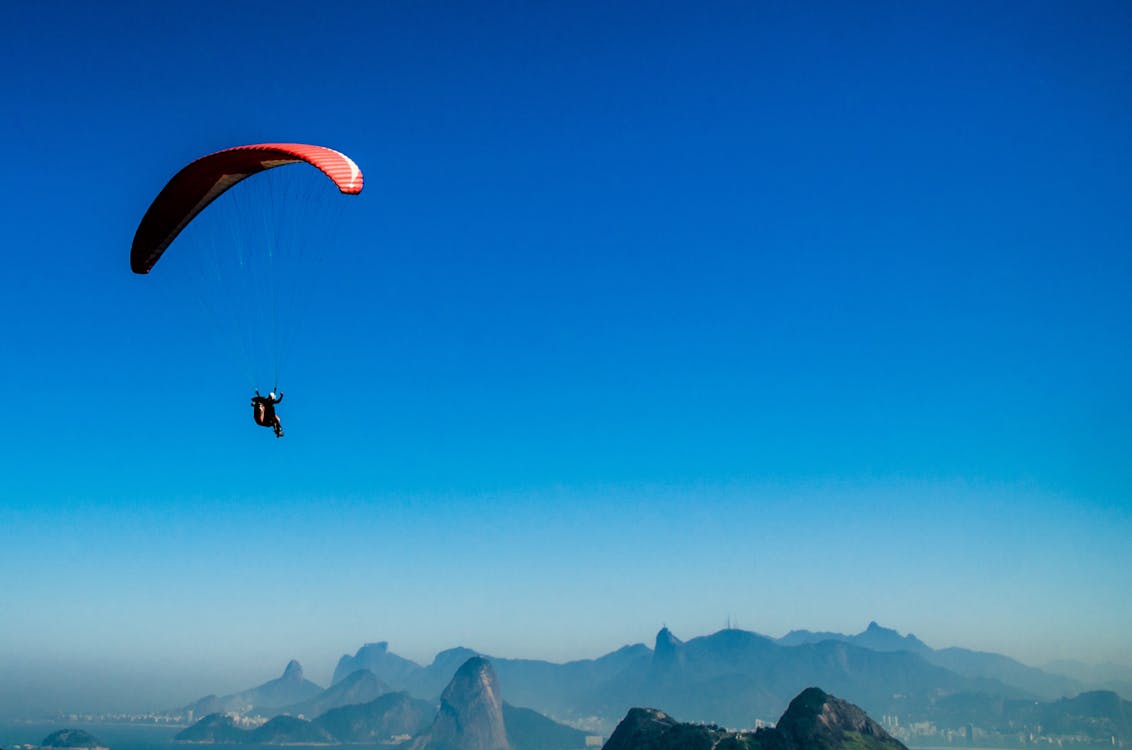 Nearly everywhere in Mussoorie allows paragliding under professional supervision. There are always a few specialized trainers or instructors available to help the guests. You can also go paragliding over the valleys to enjoy a stunning perspective of the valleys and mountains that are the key contributors to Mussoorie's enduring natural beauty. Due to unfavorable wind conditions, flights in Mussoorie must be at least one hour (15 km) long and reach altitudes of 10,000 feet. Take part in one of these thrilling pursuits or adventure sports in Mussoorie for a great getaway.
River Rafting (Activities to do in Mussoorie)
One of the most unusual things to do in Mussoorie is river rafting. White water rafters can have an exciting experience on swiftly flowing rivers. These rivers traverse dense forests, rocky terrain, mountains, and occasionally even snow-covered slopes. There are a number of difficult rapids along stretches of the Alaknanda, Dhauliganga, and Kali rivers. A straightforward half-day tour is available, which includes rafting from Barkot to Lakhamandal and Damta to Yamuna Bridge, both close to Mussoorie.
A boat and life jackets are provided for them. You ought to be able to row the boat with some proficiency and knowledge. The water level can occasionally rise significantly when the river is high. Despite receiving the safety equipment, a line that connects you to other boats, you should use extreme caution during this time. If you'd like, you can also have a guide with you while participating in these sports so they can better direct you. Knowing how to swim is also better. You can avoid any risk by using it.
Roller skating is a thrilling outdoor activity that is popular all over the world. The biggest roller skating rink in India is located in Mussoorie, which is astonishing. Try your shot at skating here if you can balance well. Give your body and feet a little movement, and you'll experience an enjoyable high as your adrenaline rushes.
The three most well-known skating rinks in Mussoorie are those at the Jaypee Resort, The Rink in Kulri Bazaar, and Disco Skating Rink, which is located near the tourist office. The various skating rinks in Mussoorie are a treat for kids to explore. It is among the most enjoyable activities in Mussoorie.
Nature Walks in Mussoorie
Consider your trip to Mussoorie to be incomplete if you don't go on any natural walks. You can take side trips to a number of intriguing hikes that take you right up close to nature from the hill station's Mall area. The areas around George Everest, the hills of Landour, Barlowganj, the road beneath the Savoy Hotel, and the Library go to Happy Valley, towards Kapurthala Chateau and Waverly Convent, and then on to Company Bagh are some of the most well-liked possibilities. You are welcome to explore the impressive mountains, vast gardens, verdant slopes, lush valleys, and beautiful vantage points.
 Mountain Biking (Activities to do in Mussoorie)
One of the best things to do in Mussoorie if you love riding bikes and prefer doing so on mountain roads is mountain biking. You will undoubtedly become addicted to it and it is another fantastic sport that may help you experience things like never before. It is wonderful to ride a bike through the hills. Most mountain bikes are tough and have a tendency to deliver superior performance. One of Mussoorie's most famous and top locations for adventure sports is Dhanaulti.
One of the newest methods to discover fresh vistas of the Himalayan scenery is all about speed, control, and adrenaline. Although dangerous at times, the rough terrain and steep slopes in Uttarakhand and the Himalayas make for an excellent mountain biking experience. Cycling and mountain biking are excellent methods to discover the cities and villages that encircle the Himalayan foothills. Additionally, it affords visitors the chance to comprehend the difficulties that mountains present.
Boating is another popular activity in Mussoorie and is frequently the first one visitors can partake in while visiting this hill town because Mussoorie Lake is close by. On the way to Mussoorie, one might pause at this tiny lake. The facilities and setting of Mussoorie Lake make it the ideal destination for a picnic with family and friends.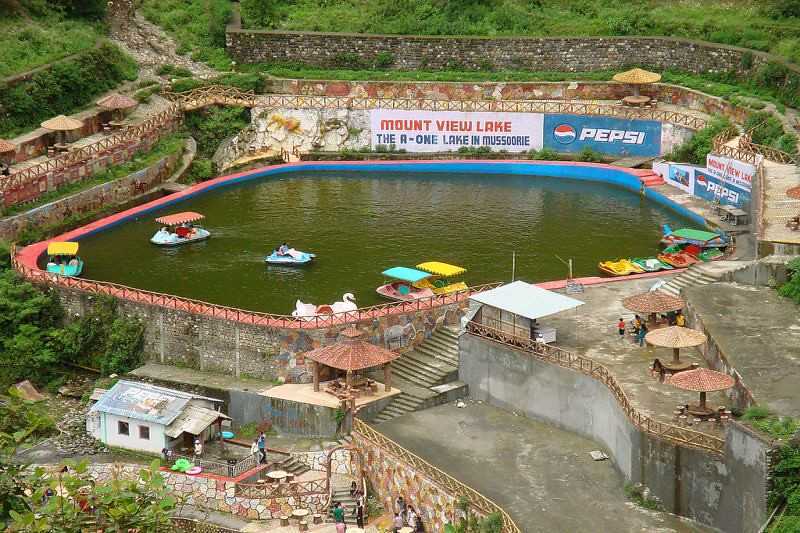 Tourists also want to take advantage of pedal boats for stunning Doon valley vistas. The distance to the city center is about 6 kilometers. Along the Mussoorie Lake, there are various stores with food and drinks. You can also go boating at Lake Mist, a recently constructed picnic area located about 5 kilometers before the Kempty Falls, on the Mussoorie-Kempty road.
 

Fishing in Mussoorie (Activities to do in Mussoorie)
In freshwater, there are several options for fishing. The trout, maund, and mahseer fish are famous in the hill station. You can go fishing in the Aglar River and Yamuna River with a license from a Divisional Forest Officer, giving you plenty of possibilities to catch trout.
 

Ride the Ropeway in Mussoorie
Each and every visitor to Mussoorie must ride the ropeway trolley to Gun Hill. The vistas you get on this 400-meter excursion are breathtaking, and this hill is the second highest in Mussoorie. The area is so gorgeous and lush with vegetation that it nearly seems mystical to behold. Tourists can easily access the Hill by boarding the ropeway; from Jhula Ghar, one travels in a cable car for about 400 m.
The trip provides a fantastic bird's eye view of the nearby Himalayan peaks, including Shrikanta, Pithwara, and Bunderpunch, as well as of vibrant wildflowers. Additionally, it is a wonderful chance to capture the surrounding natural beauties on camera. In fact, one can choose to exit the ropeway halfway in the middle and take a few minutes to just take it all in. On clear days, once at Gun Hill, it is frequently possible to view Gangotri through a telescope.
Wildlife Safari in Mussoorie
Wildlife safari is one of the best outdoor activities to do in Mussoorie without any doubt. The Benog Wildlife Sanctuary in Mussoorie, which is home to colorful flora and fauna, is a treat for wildlife enthusiasts. It is situated around 11 kilometers from Library Point. The Benog refuge, which is surrounded by old pine and cedar trees, is a haven for various elusive birds, like White Capped Water Redstart and Red-Billed Blue Magpie, to mention a couple. From here, travelers can enjoy stunning views of the Chaukhamba and Banderpunch peaks, which are covered with snow.
This is undoubtedly among the riskiest things to do in Mussoorie. The sanctuary is home to Mountain Quail, Langurs, Porcupines, Panthers, and Leopard Himalayan Bear. Jabarkhet Wildlife Sanctuary, on the other hand, is a fantastic hiking and camping location. Leopards may be seen at night. Leopards, langurs, black bears, porcupines, and martens are all housed there. You should add wildlife safari to your checklist of activities to do in Mussoorie in 2022.
Mussoorie Photography (Activities to do in Mussoorie)
If you're interested in photography, Mussoorie is the ideal destination for you; in fact, it's safe to say that this is one of the area's most popular pastimes for photographers. Every year, several well-known photographers travel here to capture this captivating viewpoint of the location. One of the most well-known locations for photography where you may find an alluring natural scene is Memory Falls, Jharipani Falls, and Bhatta Falls. Photographers have always been drawn to Mussoorie because of its praised serene settings.
The vibrant hills provide a natural backdrop for the voracious photographers who come here to capture the breathtaking splendor of this ethereal hill resort. If you're looking to plan the best outdoor activities to do in Mussoorie, visit Mussoorie from mid-October to January if you're a keen photographer and if you want to capture the enchanted orange-mauve winter line at dusk.
A trip to Mussoorie would not be complete without camping. In Mussoorie, there are various campgrounds where you may hear birds chirping in a serene environment. It is best to go camping if you are constantly eager to appreciate the local natural beauty up close. Camping guests can enjoy a tropical climate all year long at The Queen of Hills. You can choose between the Deluxe or Bamboo huts, depending on your preferences.
These bungalows are all equipped with contemporary amenities and have adjacent bathrooms. For those who enjoy adventure, there are also Alpine tents. The majority of the tents will provide you with a good view of the Himalayan mountains. From such tents, you may take in the splendor of the thrilling valleys and vast forests. One of the most romantic, adventurous, and best outdoor activities to do in Mussoorie is camping.
You can have an extremely exciting experience while camping, especially at night. You might be fortunate enough to hear different kinds of wild animal roars. In order to prevent nighttime attacks from wild animals, fires are typically built in front of the camp. The planners or service suppliers always take safety precautions.
People also ask about Mussoorie
Mussoorie is located in Dehradun, the capital of Uttarakhand. It was the ancient British capital of Uttarakhand during the British raj.
You can reach Mussoorie via Flight, Train, and Bus. To reach Dehradun, you can catch up flights, and after getting to the airport, you can hire a taxi, public transport, or your own vehicle to reach out to Mussoorie.
How to reach Mussoorie from Dehradun?
You can reach Mussoorie by taking public transport or your own vehicle. You can reach Mussoorie from Dehradun via UTC (Uttarakhand Roadways Buses) or by taking any 2-wheelers on rent.
When is snowfall expected in Mussoorie?
Looking forward to enjoying the snow in Mussoorie? You should visit Mussoorie in the time span of December to February. At that time, You can expect heavy snowfall in Mussoorie.
What is famous in Mussoorie for shopping?
The local products including pulses, rice, and woolen items are famous in Mussoorie for shopping. You can visit the Mall road Mussoorie to experience the best shopping vibes.
What is the Weather in Mussoorie?
Nowadays, there is cold weather in Mussoorie. You can enjoy the sun's rays with the cold breeze on your face. This is the perfect weather to visit Mussoorie if you're planning to visit with your family and kids.
What to wear in Mussoorie in November?
You should wear warm clothes in Mussoorie in November as these days the weather in Mussoorie is pretty cold and can affect your health if you're not coming with proper warm clothes.
What are the best Hotels in Mussoorie?
These are the famous hotels in Mussoorie in 2022.
Hotel Savoy Mussoorie
JW Mariott Mussoorie
Ramada by Wyndham
Welcomhotel By ITC
Is gostops Mussoorie library road a good place to visit?
Certainly Yes! If you're in Mussoorie, then don't forget to visit gostops Mussoorie library road.
What are the most adventurous outdoor activities to do in Mussoorie?
Sky Walk, Paragliding, and Rock Climbing are the most adventurous outdoor activities to do in Mussoorie.